AI generated songs in seconds
AIVA is an AI music generation assistant that allows you to generate new songs in more than 250 different styles, in a matter of seconds. Whether a complete beginner or a seasoned professional in music making, use the power of generative AI to create your own songs.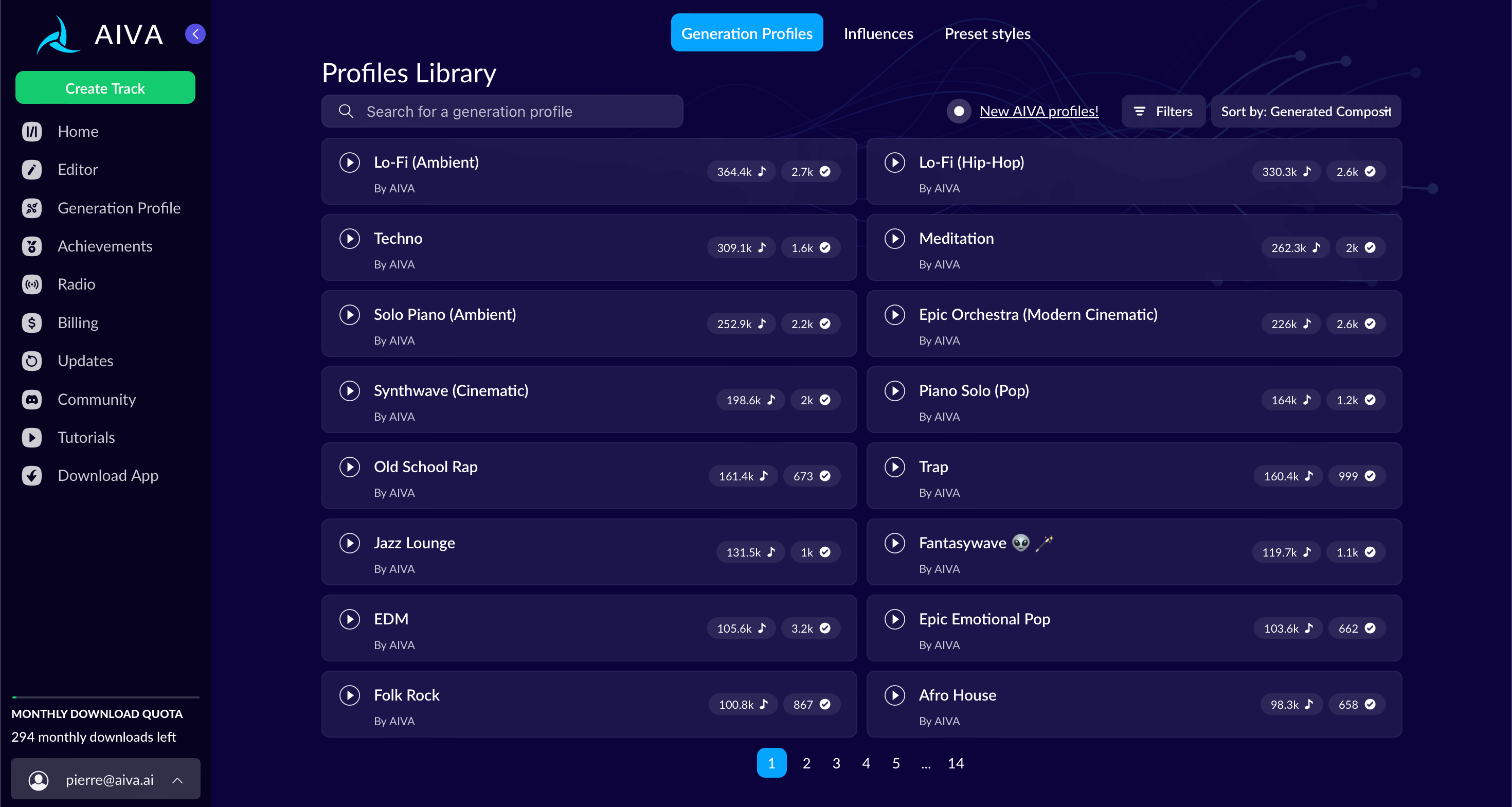 Ultimate customizability
Create your own style models. Upload an audio or MIDI influence. Edit your generated tracks. Download in any file format. Whatever your workflow is, we support it.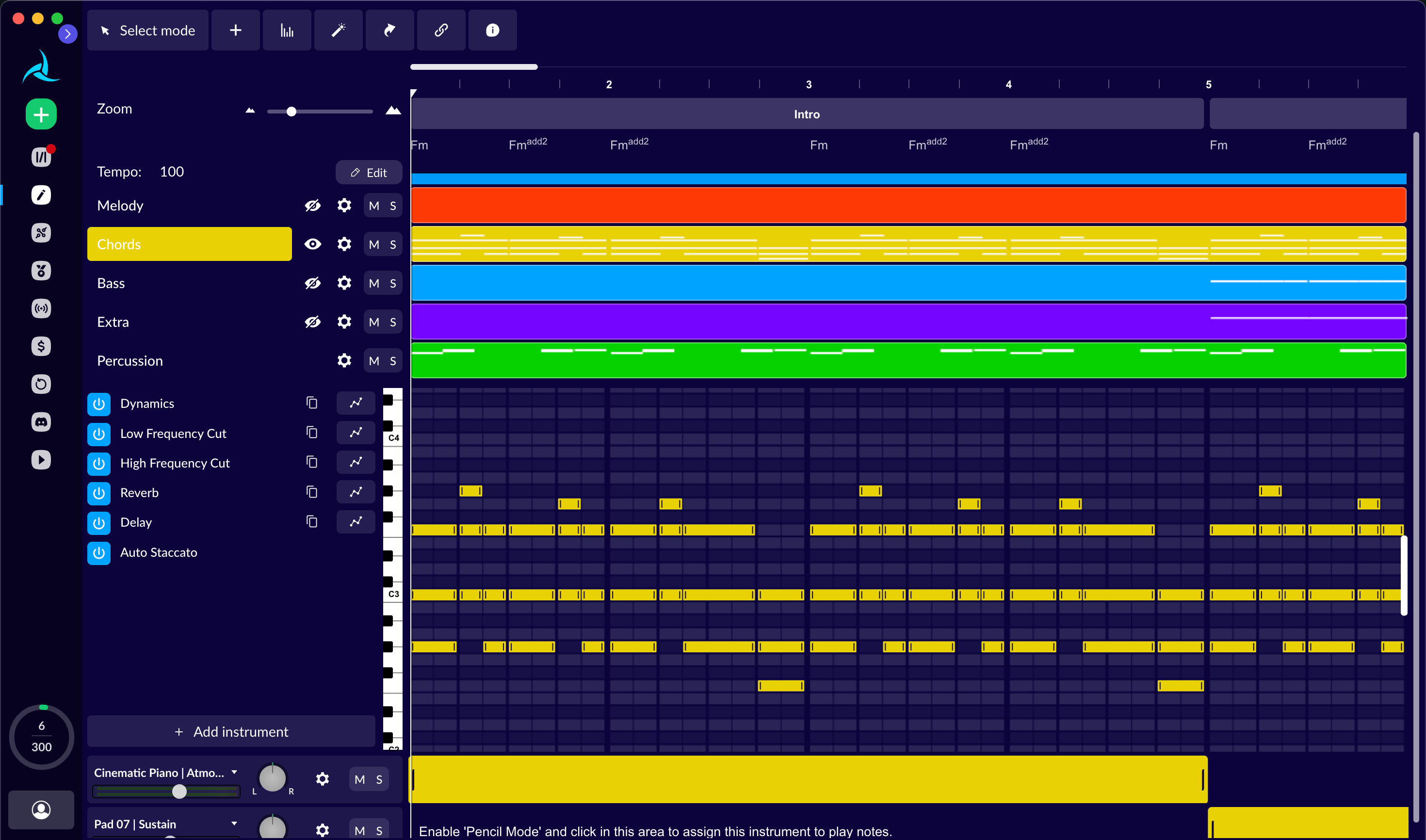 No licensing headache
Want to monetize music generated with AIVA? Subscribe to our Pro Plan to own the full copyright of your compositions, forever.
Songs created with AIVA
Listen to over 150 tracks generated by AIVA, and arranged by humans